Next generation technologies
The Institute for Biomarker Research (IBR), a member of Genesis Biotechnology Group, was established in 2014 with the mission of developing molecular-based diagnostics and pharmacogenomic biomarkers in oncology, infectious disease and obstetrics and gynecology.
IBR is dedicated to the innovation of multi-variant-based personal diagnostics to assess disease evaluation, progression, regression, and patient stratification to establish a targeted, pharmacogenomic-based treatment approach tailored to every patient's specific clinical situation.
Utilizing cutting-edge technologies, such as next generation DNA sequencing, IBR is focused on the creation, validation and commercialization of innovative diagnostic assays for clinical practice. IBR offers diverse panels and packages of biomarkers for a variety of medical conditions. Our innovative genetic testing menu assists in risk assessment, prevention, diagnosis and treatment of cancer and infections. Performing enhanced screening for genes mutation carriers and family members significantly improves medical outcomes, and reduces medical costs through early diagnosis and early treatment.
IBR's team includes experienced scientific researchers, research physicians, and technicians who provide state-of-the-art services for our customers. Well-founded collaborations with national research leaders help us to provide the highest quality up-to-date services possible today and in the future.
We are 100% customer oriented and provide immediate response to requests and suggestions from our clients, physicians and patients, in order to improve our service and make them feel confident and informed.
Meet our team
Previous Screen
Dr. Martin Adelson is a graduate of the Fels Institute for Cancer Research and Molecular Biology at Temple University and a recipient of the prestigious Daniel Swern Memorial Fellowship. While in graduate school, Dr. Adelson's research was focused on the modulation of a natural antiviral enzyme, PKR, to provide cells with the ability to resist infection with the human immunodeficiency virus (HIV-1). Later, he went on to complete his postdoctoral studies at the University of Medicine and Dentistry of New Jersey in the field of HIV-1-based gene therapy and became the recipient of a competitive Postdoctoral Research Fellowship from the National Institutes of Health, National Lung, and Blood Institute entitled, "Pseudotyped Lentiviral Vector Gene Therapy of Hemophilia".
In 2002, Dr. Adelson began his appointment at Medical Diagnostic Laboratories, LLC (MDL) as the Director of Research and Development and quickly became known for his expertise in the development of diagnostic assays. In the following years, Dr. Adelson led the investigation of co-infection agents aspects of Lyme disease, partnered with physicians and researchers throughout the United States on studies around clinical pathogen prevalence, and oversaw development of new clinical diagnostic assays. Dr. Adelson is also known for his innovative work in areas of laboratory automation. In 2010, as the Principal Investigator, he became a recipient of a Small Business Innovative Research (SBIR) funding grant for the development of the acoustic dispensation of nanodrops of reagents to achieve a very high-throughput of PCR-based diagnostics. Dr. Adelson has implemented various innovations and re-engineering initiatives, as well as leveraged customized technology solutions, to re-calibrate and enhance MDL's work flow. In multiple iterations, he directly formulated the work flow and authored all of the underlying software. Each modification has resulted in a qualitatively new level of testing quality and diagnostic test throughput while reducing overall business costs.
Dr. Adelson is the author of more than 45 publications and 65 abstracts, a member of the American Society of Microbiology, the International Organization for Mycoplasmology, and the Association for Molecular Pathology. He served as a reviewer on the peer-reviewed Journal of Clinical Microbiology and Diagnostic Microbiology and The Journal of Infectious Diseases. He is also a member of the Thomas Jefferson University Biotechnology Advisory Committee, an Associate Professor at Rowan University, a Medical Director for the Wadsworth Center New York State Department of Health, on the Scientific Advisory Board of JBS Science Inc. at the PA Biotechnology Center, and a founding member of the New Jersey and Pennsylvania BioTech and Life Sciences Leadership Council. Now as the Chief Operating Officer of the Genesis Biotechnology Group, Dr. Adelson leads clinical, development, and discovery research operations in MDL, Venenum Biodesign, LLC, and Invivotek, LLC, with his main focus being shifted to scaling and expanding the existing business infrastructure through both organic growth and corporate acquisition.
Martin E. Adelson, Ph.D.
Chief Operating Officer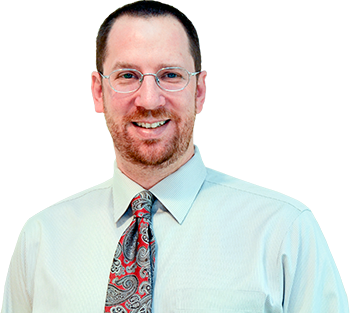 Michael DiCola obtained his B.S. in Biotechnology in 1996 and joined the Genesis Biotechnology Group in 2015. He currently serves as a Research Associate in the Institute for Biomarker Research with responsibility for the development of genetic predisposition assays using next-generation sequencing (NGS). His current focus is on the development, validation, and clinical release of an extended gene panel test for hereditary breast cancer. He has 7 peer-reviewed publications and is an inventor on 1 issued US patent.
Michael Dicola, B.S.
Research Associate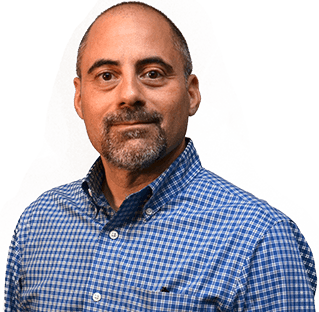 Grant Gallagher obtained his Ph.D. in 1984 and joined the Genesis Biotechnology Group in 2006. He currently serves as a Senior Team Leader in The Institute of Biomarker Research. Grant has a particular interest in Immunology and Genetics in autoimmunity and the development of novel molecular prognostic tools in malignant disease and other hereditary conditions. He also co-directs drug discovery programs in immuno-oncology. He has 86 peer-reviewed publications and is an inventor on 25 published or issued US patents.
Grant Gallagher, Ph.D.
Senior Team Leader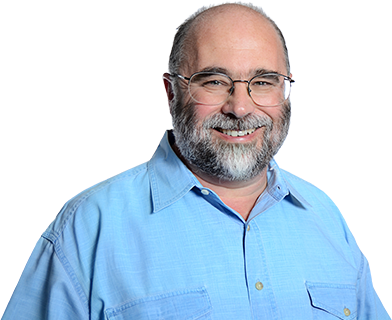 Tatyana Naryshkina obtained her Ph.D. in 2000 and joined the Genesis Biotechnology Group in 2015. She currently serves as a Research Scientist in the Institute for Biomarker Research. Tatyana is currently involved in the development of a Next Generation Sequencing (NGS)-based detection assay of somatic mutations for Urology panel as well as a BRAF/KRAS assay for detection of hotspot mutations by sanger sequencing and using Minor Variant Finder (MVF) application. She has 14 peer-reviewed publications.
Tatyana Naryshkina, Ph.D.
Research Scientist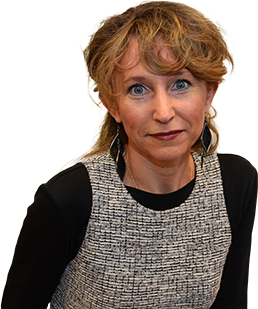 Jason Trama obtained his Ph.D. in 2002 from the University of California, San Diego and joined the Genesis Biotechnology Group in 2003. He currently serves as Team Leader of Clinical Affairs in The Institute of Biomarker Research. Jason has an interest in cancer biology and the development and marketing of tests for malignant disease and hereditary conditions. He also contributes to drug discovery programs in oncology. He has 25 peer-reviewed publications and is an inventor on 8 issued patents.
Jason Trama, Ph.D.
Team Leader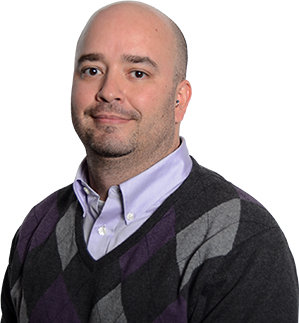 Jin Wang obtained her MS in Statistics from The George Washington University in Washington, DC, MS in Computer Science, and Ph.D. in Bioinformatics from the University of Georgia in Athens, GA. She joined the IBR team in 2019 and currently serves as Bioinformatician. She is involved in developing the bioinformatics pipeline for oncology study on Next Generation Sequencing (NGS) data. Dr. Wang has three peer-reviewed publications.
Jin Wang, Ph.D.
Bioinformatician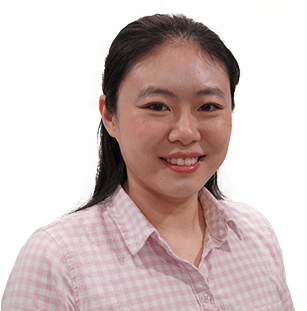 Xiangli Xiao obtained a Master's Degree in Medicine from Central South University, Xiangya Medical School (Hunan Medical University), in Changsha, Hunan, P.R. China. She previously held positions as a Research Associate and Research Scientist where she gained extensive experience with Next-Generation Sequencing (NGS). Xiangli joined Genesis Biotechnology Group in 2020 as a Research Associate focusing on NGS platforms. She is currently working on the development of RNA Next-Generation Sequencing (RNASeq) technology. In addition, she is collaborating with team members on bioinformatics work in order to provide differential gene expression profiling for oncology studies and drug development pipelines. Xiangli also works with the Clinical Laboratory providing support and direction with quality control and troubleshooting for MLPA testing
Xiangli Xiao, M.S.
Research Associate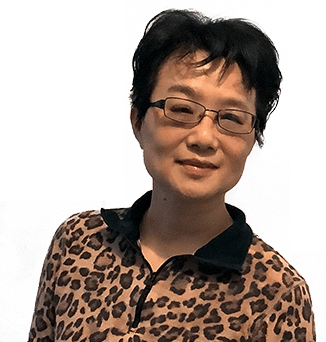 Annette Daughtry obtained her BS in Microbiology from Northern Arizona University in Flagstaff, AZ. Annette joined the GBG family in 2020 as a Laboratory Technician. She currently serves as a Research Associate in the Clinical Development Lab. She is involved in clinical research and development and her efforts include validation work for SARS-CoV-2 and the redesign and validation of NY State serology assays.
Annette Daughtry, B.S.
Research Associate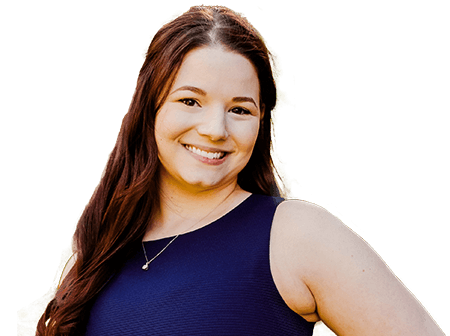 Ronald Haines obtained his BS in Medical Laboratory Diagnostics from the University of Delaware in Newark, DE and is currently working towards his MS in Microbial Biology at Rutgers University in New Brunswick, NJ. Ronald Joined the IBR team in 2021 as a Research Associate in the Clinical Development Lab where he is currently working to redesign existing assays such as HPV to obtain improved functionality. In addition to this, he will also work to improve detection of various viral and bacterial pathogens within patient samples.
Ronald Haines, B.S.
Research Associate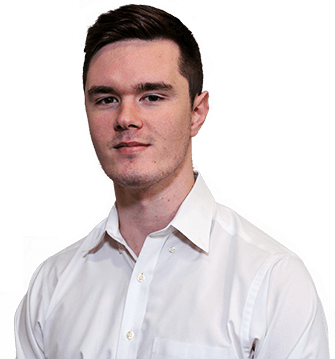 Gene Expression Profile for Breast Cancer

Molecular Mammoscan for Breast Cancer

Cancer Tissue Prognostic Tests by RT-PCR

Molecular Pap Smear v 1.0

Pharmacogenomics Panel by Next Generation Sequencing (NGS)